As the weeks pass, we grow to miss our recent lives more and more. We all have this in common; things we once enjoyed are not allowed. If they are allowed, many are modified versions of what used to be just one month ago. This is no different for kids. As adults, we can empower our children to exchange that feeling of helpLESSness for hopeFULness in a variety of creative ways. This activity is one such illustration with a nod to April as National Letter Writing Month.
The idea is to connect with an absence and process the current loss, but also categorize it as temporary, eliciting hope. Through this scaffolded 3-2-1 brainstorm and writing practice, students engage in positive coping strategies to help manage stress.
Directions: Write a letter to a favorite activity, place, object, or person that is missing from your life due to personal distancing and stay-at-home measures.
Consider the following prompts to guide the reflection:
Three "I miss" statements
Two "I am grateful that" statements
One "I look forward to" statements
---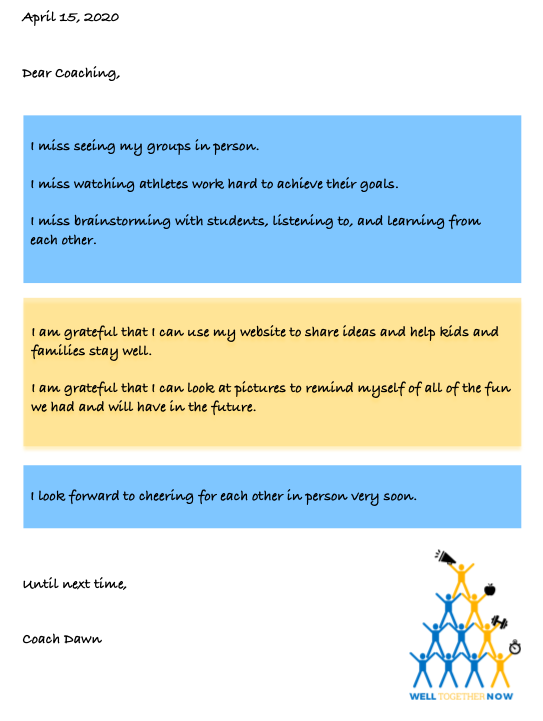 Take this activity one step further and have each family member write and share their letter as part of a family discussion. This could also be implemented at the classroom level and followed up with interactive discussion through a virtual platform. The letter writing could be more open-ended for older students if they find the template restrictive.
Download the 3-2-1 template below.
---
---
Use the button below to subscribe, and we will send WTN posts directly to your inbox.