Kids do it without thought, run for the pure joy of movement from place to place, the sound of their footfalls often accompanied by exuberant giggles. Today's post invites adults, children, and entire families to grab that feeling on a regular basis.
Spring arrives this week and we have an opportunity to experience the change in seasons with time spent outside. Smart social distancing can be practiced in the great outdoors. We should respect the government recommendations, while being mindful of the benefits that come from fresh air in our lungs and sunshine on our bodies. As long as we can continue to access the outdoors, we should.
WTN Up & Running is a simple run-walk plan that can be completed as a family or individually. The outline below provides a simple guide to a safe progression and a comforting rhythm of routine in the current ever changing climate.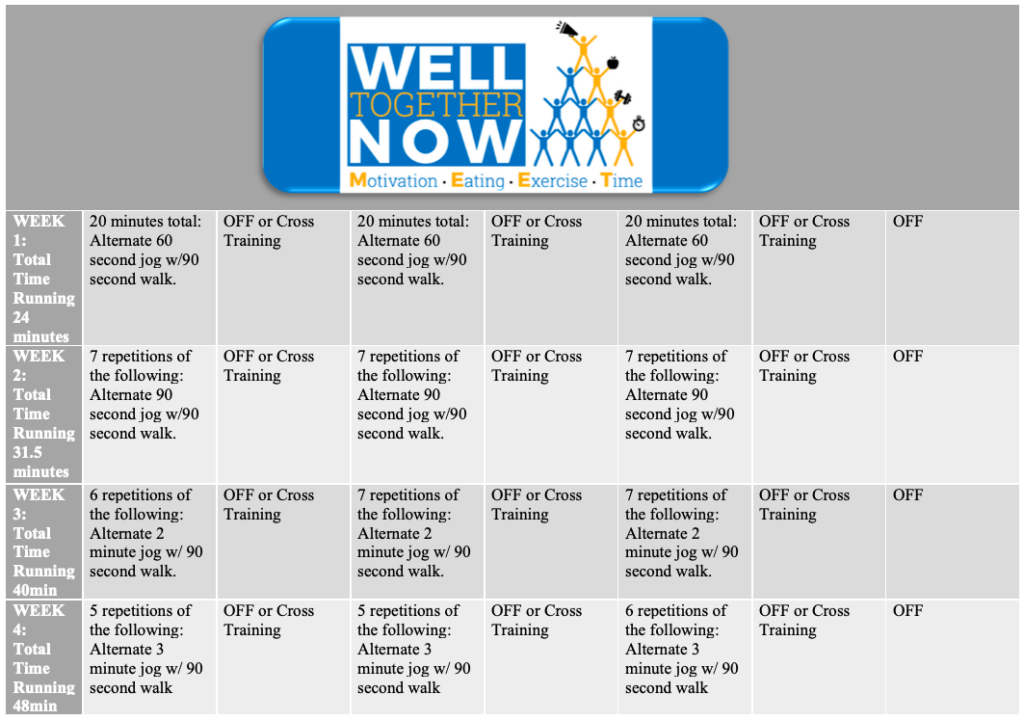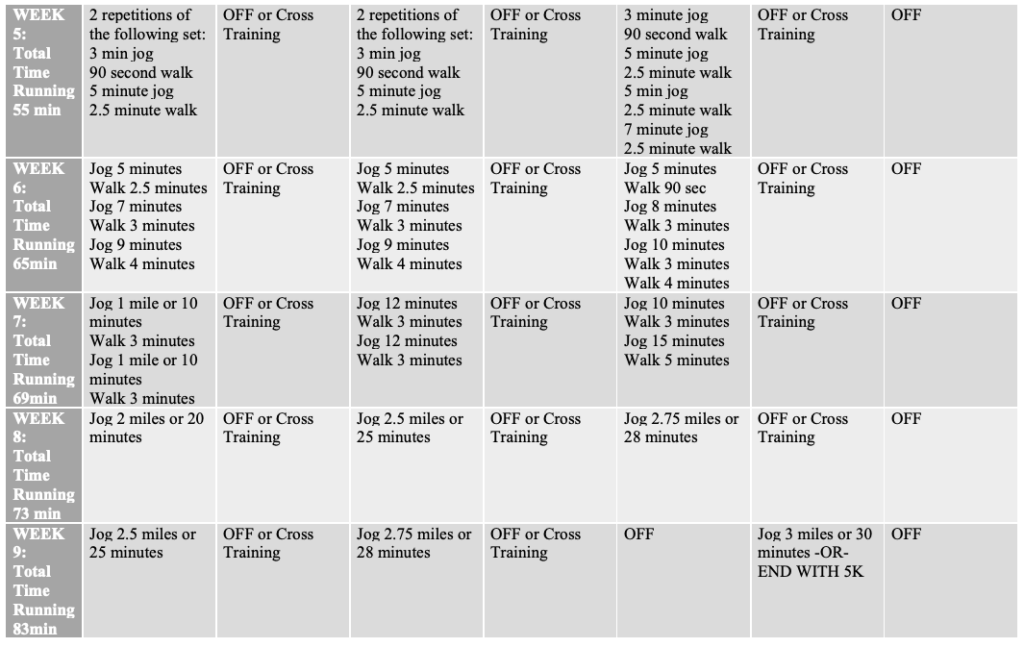 All workouts should begin with a 5-10 minute dynamic warm up. This can be additional walking at a brisk pace, movements from the included WTN Dynamic Warm Up Menu, or a combination of both.
"Walk" segments should be held at a strong, steady pace. Five minutes of STATIC stretching is recommended as a cool down to conclude each session.
Feel free to post any questions to the comments below or email to [email protected].

Click the SUBSCRIBE button below to stay connected, and we'll send WTN updates directly to your inbox.