When overwhelmed or disoriented by uncertainty, it helps to train our focus on what we can control. Today's activity introduces prompts for scaffolded discussion that moves family awareness through many channels that remain within our control and support overall wellness.
Use the graphic below as a conversational prompt. Share verbally or use the button to download the response template and record your answers. Post at home for reinforcing visual reminders of all we CAN DO.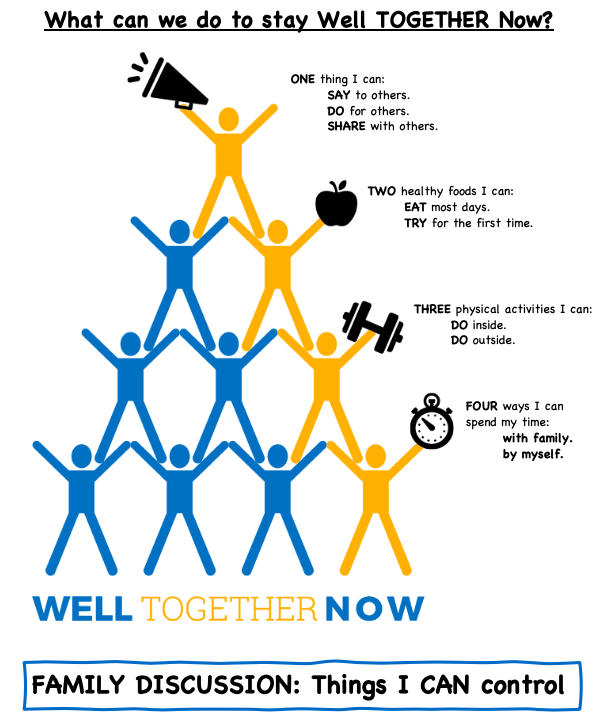 ---
The simple act of having these purposeful discussions empower both children and parents, keeping the lines of communication open in both directions.
We welcome families to share responses in the comments below as a display of community connectedness and solidarity while we must remain physically remote.
Click the SUBSCRIBE button below, and we'll send the latest WTN posts directly to your inbox.