Keeping the conversation flowing is more fun when you turn it into a game!
All you need is a little curiosity and a communication partner (or a few). This is also a great game for virtual play between friends or family on video conference platforms.
DIRECTIONS: Use the sample discussion code below or download the template and create your own code. One person rolls the die and responds to the corresponding question or prompt. Pass the die to the next person and continue. If a player rolls a repeat number/prompt, then they must give a compliment to a fellow player. You might be surprised at how many nice things you can find to say about each other within one game! This could also be modified to include some action prompts instead of conversational cues.
Have fun getting to know each other from different angles. Design your game with silly and adventurous themes, or frame your discussion around growing connections between generations and extended family. The possibilities are numerous. The sample below is just a starter!
---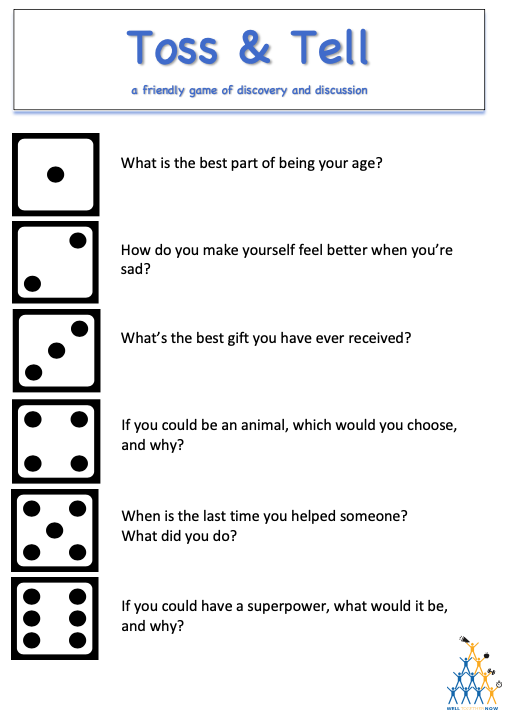 ---
Use the buttons below to download any of the templates.
DON'T MISS ANYTHING! Use the button below to subscribe, and we'll send the latest WTN posts directly to your inbox.